Amazon 3D Product Rendering Service
✔ 3D Renders Modeling
✔ Get Unlimited Product Angles
✔ Crystal Clear Photos
✔ Stand Out From Your Competitors
Our 3D Product Rendering Services Portfolio
We have expertise in crafting visuals that narrate your brand's unique story. Through the utilization of advanced product 3D rendering software, we have the capability to model your product and produce renders that are indistinguishable from actual photographs. Furthermore, our Amazon Product 3D rendering service offer both affordability and flexibility, allowing for effortless modifications whenever necessary.
We have created 500+ listings on Amazon that generate over $200,000 per month individually.
Discover the impact of our Amazon 3D Product Rendering Service in just four effortless steps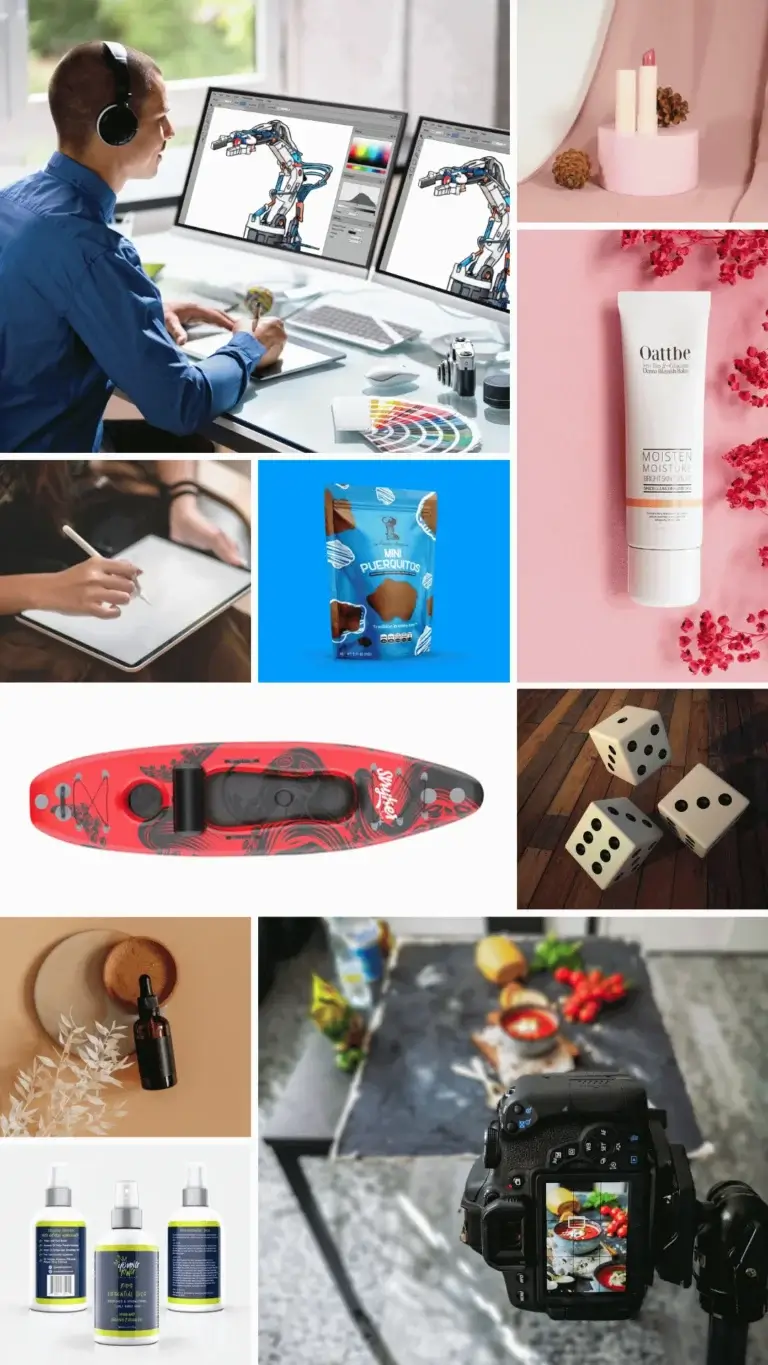 Visualize. Create. Amaze. Repeat
Elevate Your Vision with 3D Rendering Brilliance
In today's fiercely competitive business landscape, top-notch marketing is absolutely crucial. Undoubtedly, product images play a pivotal role in this arena. A single image can convey a wealth of information to consumers swiftly and effectively. Our cutting-edge software empowers us to craft lifelike 3D renders of products, even those that may not physically exist. Furthermore, if you're offering a product with multiple color variations on Amazon, our Amazon product 3D rendering services prove to be an exceptionally cost-effective alternative to traditional product photography.
Once we've meticulously generated a 3D product rendering, it opens the door to a world of possibilities. These 3D rendered images can be seamlessly transformed into animations, offering a dynamic edge to your product listings. At our 3D product rendering company, we specialize in delivering high-quality 3D renders and rendering services that truly set your products apart. Elevate your Amazon product photos with our expert product 3D rendering service and experience the difference for yourself.
Stories of Satisfaction and Success
3D Rendering
Service Pack
What Information Do I Need to Provide?
High-Resolution Images (White Background/Lifestyle Images).
Competitor Listings.
Product Label.
Design References (Optional).
Key Points to be showcased (Benefits & Features).
We will contact you in 24 hours to get more information.
Frequently Asked Questions
Here are some common questions and answers regarding our Amazon Product 3D Rendering Services